Participate in Studies of Groundbreaking Treatments
Excell Research Institute
Dedicated to Improving the Lives of Patients Through Clinical Research
Excell Research is a clinical research facility dedicated to improving the lives of patients through the advancement of safe and effective medication therapies.
Founded over 15 years ago, Excell Research partners with major pharmaceutical sponsors to conduct clinical research trials for new medications and treatments primarily in the areas of psychiatry; Alzheimer's Disease and memory loss; women's health; and other central nervous system conditions such as migraines and fibromyalgia.
For those interested in becoming a volunteer, Excell Research has a variety of studies that are testing new or experimental medications at no cost to volunteers! Learn more about how new treatments may help with your symptoms of any of the following:
Clinical trials create a new opportunity for patients to receive alternative or more varied treatment, and to get up close and personal treatment from healthcare professionals. Often, clinical trials provide financially viable treatment options that may not have otherwise been available. By participating in a clinical trial, you would be aiding health care officials in their efforts to advance medical knowledge and to find new and better treatment options for patients.
New Treatments For Longer and Better-Quality Lives
The primary goal of all clinical trials is to determine that the new treatment is both effective and safe for patients. A clinical trial may seek a cure or new methods to ease the lives of patients with chronic illnesses. Participating in a clinical trial allows you to receive the most cutting-edge treatment or procedures in the medical field, and to assist in helping other patients live longer and better-quality lives.
Patient Safety
To ensure the safety of patients during clinical trials, Excell Research follows guidelines set by organizations such as the U.S. Food & Drug Administration and the Global International Conference on Harmonization of Technical Requirements for Registration of Pharmaceuticals for Human Use Good Clinical Practices (ICH GCP).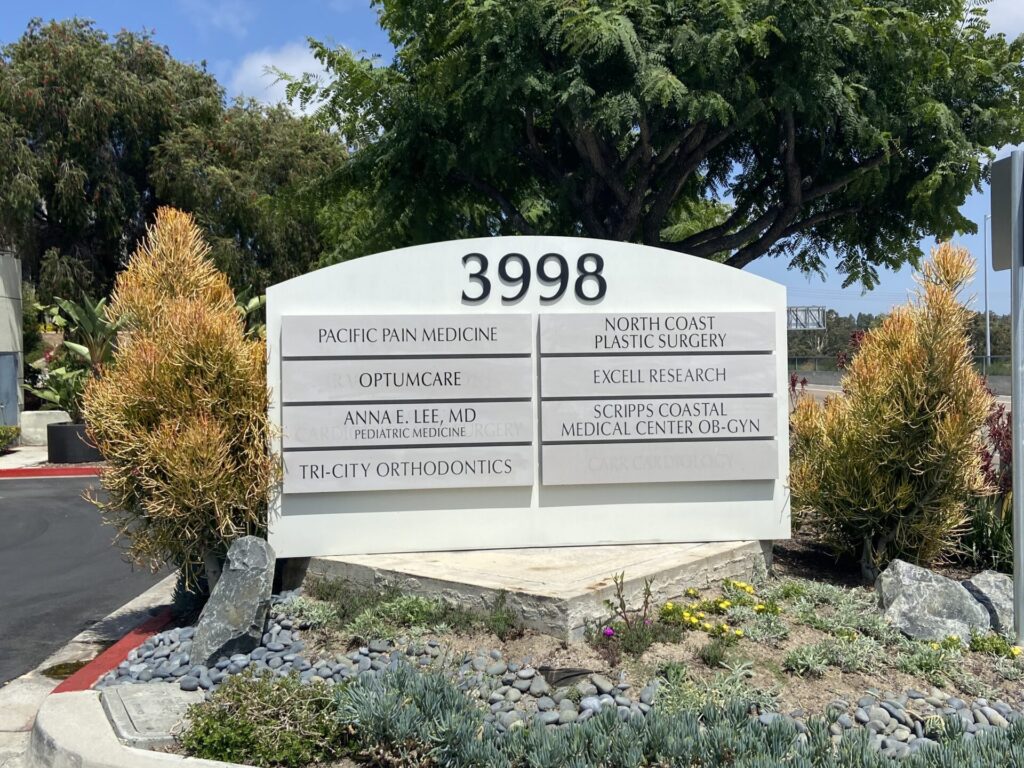 LOCATION:
3998 Vista Way, Suite 100
Oceanside, CA. 92056
HOURS OF OPERATION:
Monday – Thursday: 8:30AM – 6:00PM
Friday – Sunday: Closed
Number: (760) 758-2222
Learn More About Our Clinical Trials
Answer a few simple questions to find out if you are a match for one of our current studies.
According to requirements of the Medical Board of California, medical providers at Excell Research are providing information about the Open Payments Database.  The Open Payments database is a federal tool used to search payments made by drug and device companies to physicians and teaching hospitals. It can be found at https://openpaymentsdata.cms.gov.  This database was created so that patients can be informed of any possible influence pharmaceutical companies may have on their physician.  As a dedicated research facility, the entirety of Excell Research's income is from pharmaceutical companies; however, medical providers are paid for their work by Excell Research and not directly by any pharmaceutical company.
Follow Us On Social Media